Why
The co-founders of CryoBit have been crypto-currency enthusiasts since 2011. They recognized the need for quality, highly resilient, and beautiful solutions to offline (cold) storage of these revolutionary bits of data early on, after one of them (who will remain unnamed) lost a paper wallet to a minor flooding incident. Solving the problem of how to ensure that their personal coins were safe from the wet, humid, and corrosion inducing climate of their home state of Florida was the first step. The next steps evolved into countless tests, trials and missteps but eventually they found a solution that gave them the peace of mind they desired; the knowledge that their coins could be safe from any threat – be it flood, fire, physical damage, physical theft, and especially digital theft. Once their own feelings of security had been attained, they realized that the crypto-currency community also deserved this solution. A solution that not only met the same security requirements that our co-founders had, but also embraced the intent that crypto-currencies were invented with – that trust of third parties was no longer necessary and one could be one's own bank.
Who
The founders of CryoBit are both engineers. They have been friends and colleagues since meeting in college over 10 years ago: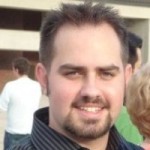 Brian Atchley
Brian is a Software Engineer with 7 years experience developing web and mobile applications. He is a graduate of Florida State University with a Bachelor of Science degree in Information Technology. He spent close to 5 years working at NYC tech start-ups before taking his talents back to South Florida. He is responsible for web development and software integration.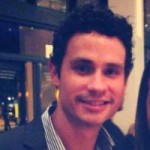 Cody Maher
Cody is an Aerospace Engineer with 7 years experience designing and analyzing hardware for military and commercial gas turbine engines. He is a graduate of Florida State University with a Bachelor of Science degree in Mechanical Engineering and a minor in Physics. Cody's engineering experience in the state-of-the-art field of gas turbine engines gives him a unique perspective into the design of cold storage solutions that can withstand the potential physical threats to the offline storage of crypto-currencies.
Where
CryoBit LLC is a registered business in the State of Florida.